Info and films
Meaty Marta. Märta Proppmätt.
Bio 2017  Svt 2018
Credits as writer and director.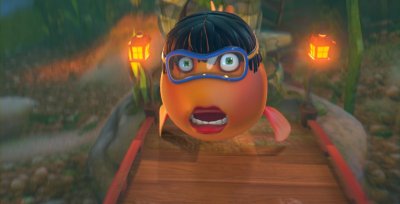 Im creating Märtas world with Samir Arabzadeh. Producent; Annika Hellström Cininicfilm i samarbete med Slimsumo studios Peter Björklund. Next part of the project; Feature Meaty Marta and the battle against the underworld.
BLÅ ÖGON 
SVT 10 tim Drama Svt 2014-2015
Credits as creator.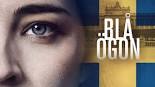 The Icedragon.
Credits as screenwriter
Link to Trailer; http://www.youtube.com/watch?v=fVYN_uCj_pc
Director: Marin Högdahl. Producer Peter Hiltunen Illusion Film.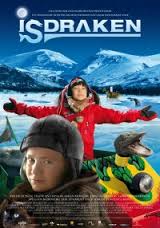 Some of the Festivals Göteborg 27/1-6/2 youth-section Berlinale 9-19/2 Generation Kplus (in competition) Montreal children 3-12/3 (in competition) Buff 13-17/3 (in comp) Winner best film Kristiansand 24-28/4 (opening film) Newport Beach 26/4-3/5 Palic Serbia 14-20/7 Tel Aviv children 22-27/7 Winner best film youth jury + Winner best film adult jury Espoo Finland 17-26/8 Haugesund 17-23/8 Seoul youth 23-29/8 Nueva Mirada Buenos Aires 30/8-5/9 (in comp.)Lucas Frankfurt 2-9/9 Nordkapp 12-16/9 Buster Copenhagen 13-23/9 Festroia 21-30/9 Hamburg 27/9-6/10 Jerusalem/Ramallah 11-18/10 Cine Sparks Brisbane 15-20/10 Cinekid 17-26/10 wants to show Washington kids 17/10-13/11 Filem'on Brussels 28/10-4/11 Lübeck 31/10-4/11 Tallinn Black Nights 13-28/11+ Tallinn Just Film Kinodissea Rumänien 16-21/11 (in comp)Castellinaria 17-24/11 Olympia Athens 1-8/12
THE BEST VIEW
Credits as writer and director.
Shortfilm (28 min) about a womans right to move around naked 2 hours a day, and how much joy an act like that can bring to a segregated area. The Best view has been shown on Swedish television and won the award of honor at Gothenburg filmfestival. It was part of Svt "novellfilmsatsning".
Production; Annika Hellström Cinenic och Martin Persson Anagram
Karaokekungen/Almost Elvis
Credits as writer and director.
My regidebut was both hated and loved. I tried to combine Theater and Film, I tried to create a main character with no mission in life at all. I meet fantastic people that I have continued to work with, Andreas Wessberg, Marie Flykt, Hanna Elve among others. Here is a link to the movie somebody posted;  https://www.youtube.com/watch?v=wq18qaaT9F0
Production; Annika Hellström Cinenic och Martin Persson Anagram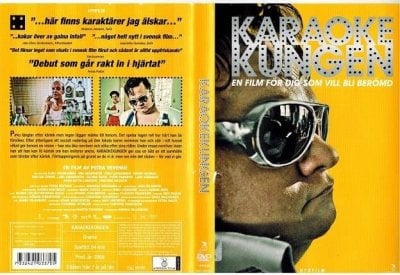 Karaokekungen, ALMOST ELVIS, was selected for Exground Filmfest, Nov. 13-22-2009, Wiesbaden, Germany. Karaokekungen, ALMOST ELVIS, was selected for competition at Sao Paulo Filmfestival 25 oct – 5 nov 2009, Brasil. Karaokekungen, ALMOST ELVIS, was selected for competition at  Mexikos internationella filmfestival  Filmfestival maj 2011
MOTIVE- a film about artists and their motivation.
In the film Motive, me and my codirector Jack Revenue ask artists of all genres; What is your Motive? A biologist tries to define the diffrence between a monkey and a human artist.The film is made as a conversationspiece and can be boked by galleries, librarys, workshops and theaters during 2015.  Producer; Karl Katt.
CRIME- WALLANDER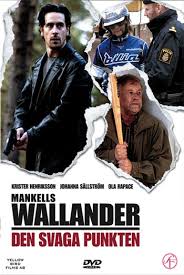 Director Jonas Grimås. Production Yellow Bird
For a while I wrote crime. It was not really my cup of tea, its hard to find out good clues, but I meet great people, and my scripts turned out not only as films but also as radio in Germany. Crazyyyy!!! http://www.vudu.com/movies/#!overview/516035/Henning-Mankells-Wallander-Den-svaga-punkten Jag tror dessa länkar leder till sidor där filmer kan nedladdas men är inte säker. http://www.youtube.com/watch?v=RNTMbkvpBrc
Om Sara
Othman Karims film About Sara is about a young woman trying to find her way in life.  http://www.imdb.com/title/tt0492477/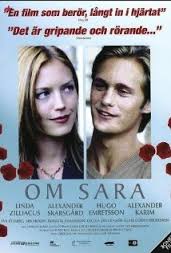 My first tv-serie (together with director Richard Looft) was The Big Theater. A surreal tale about life on a big theater. (4 hours for Svt)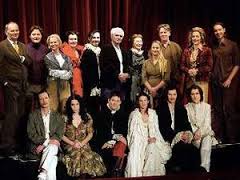 About me;
Petra Revenue is a dramatist, director and writer with a background in theater. Since 1990 she has been one of the artistic directors at Theater Trixter in her hometown of Gothenburg, Sweden. In her theatrical work, Revenue combines the absurd with everyday reflections and in doing so She has found her own genre. Her Theme and favorite subject is ambivalence.
Before becoming a writer, Revenue studied social anthropology and is interested in what ties people together across language and cultural borders.