Petra Revenue
Welcome to my homepage. I tell stories in diffrent medias. Film, theater and books. I play with images. Contact;  petra888@live.se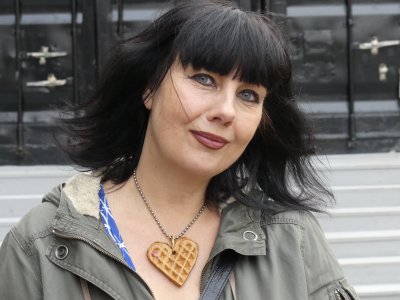 Foto; Frida Hallberg Manusfabriken http://www.manusfabriken.se/                                                          My  IMBd
More about my projects below.
DEAR MR S / ebook 1 Mars 2017

My Next BOOK is a cooperation with Sebastien H. Brousseau. When my dad died I inherited his lawyer. I want you to meet him, thorugh this ambivalent exchange of letters.
Mr S helped me and my brother to sort my father's estate. Our correspondence began when he discovered my profession as a writer and our common interest in art. He said he had a story. He started telling me about a man who had been convicted of manslaughter and after doing time in prison in his homeland, decided to become a lawyer. I realized that the man he told me about was himself quite soon. Sebastian, born in Canada, runs a successful law firm in Thailand.
We wrote to each other for 3 years. A correspondence of equity, debt, death, life, art, love, surrogacy, losing a parent, how to survive in prison, how to define oneself on different sides of the grid, relationships in different places of the world and, of course, the meaning of language.
Meanwhile, we developed a strong bond and a private friendship, the kind that grows when you expose yourself.

We have received offers from publishers in England, but we feel this is not the time to ride on the scandal value but to create soul. We will do the book with people we think understands our vision.
The book will be published by PENSKY AGENCY http://www.pensky.se/ in corporation with Trixter www.trixter.se
In Mars you will be able do download the ebook (In English)  with an interactive part, as well as movie clips...

Get updates and offers connected to Mr S by;
MÄRTA PROPPMÄTT! The story about the most hungry goldfish in the universe. Im creating Märtas world with Samir Arabzadeh. The design of Märtas World is made by Paolo Chaz Gomez. The idea is to talk about ecological balance and solidarity with children and have fun at the same time. Martha is a borderline fish with a huge appetite, longing for love and friendships. But her tendency to eat her friends are causing problems.  Producent; Annika Hellström Cininicfilm and Samirs Tre14.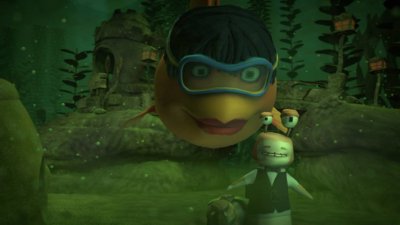 Sam Rit Residency. North of Thailand. August 2017

2017 will be a year spent in very diffrent places, thats the beauty of my work.
At this residency I will finish editing and collcting images for my film Meetings after death. And participate in the simple villagelife far from the turistic areas.
Nästa augusti bor jag i en enkel by i Issan, norra Thailand, nästan på gränsen till Kambodja- några mil från Vietnam. Jag har alltid drömt om att resa i området. Nu får jag äntligen. Syftet med residencet är att avsluta min film Möten efter döden, där jag vill fläta in miljöer och cermonier från en by liknande den min far bodde i sin sista tid. Det ska limma ihop porträtten av männen som figurerar i materialet.
Radio SÖNDAGSMORGAN SondayMornings.

P4 Riks. Söndagsmorgon.  Im sidekicking Morgan Larsson at radio p4 Riks. Sundaymornings. 8.20-10.30 I appear 1-3 times a month. Listen using this link; http://sverigesradio.se/sida/default.aspx?programid=4697
BARDO Premiär Mars 2017 

My next play is a coparation with Kurdish fine art society. BARDO. It will premiere both in Sweden and the middle east in mars 2017. 
Resarchtrip in Kurdistan/Irak 2014.
Visiting a filmcrew on set.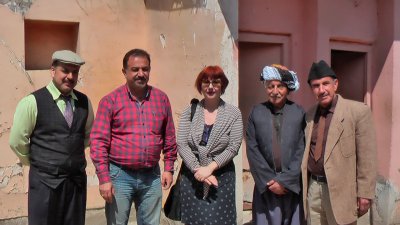 With Peshmerga.
Scriptmeeting.
On television in the region with Miran.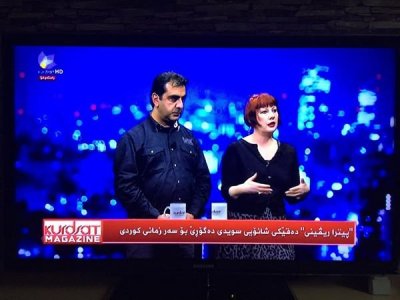 More about; Meetings after Death/ Möten efter döden.

A very personal filmproject about two men I meet closely connected to my fathers death.
My dad.
Seb.
 I belive I try to understand who my father was by portraing these men. And, hopefully, to understand myself and my take on men by doing this film. Im entering forbidden spaces with my camera, thaijail and court among others. Composer Björn Knutsson works closely with me on this project.
Kent.
TEACHING
Alma Löv manusutbildning.
Every year I travel with students to a poetic place. Arrangör Carma Föreläsningar-
Frankrike.
Övriga Åttaganden;
Arbetar som Dramaturg åt flertalet bolag. Just nu åt Cinenicfilm samt Götafilm.
Dramatikerförbundets styrelse 2010-2012 (avslutad) Författarcentrum Västs styrelse (avslutad) Ledningsgruppen för Alma Lövs manusutbildning under ledning av Sara Broos (pågående)